Trust sign companies to make the most eye-catching Tulsa signs you'll ever need. Still, you need to remember that a sign is only as good as its name.
In Shakespeare's immortal Romeo and Juliet, Juliet once asked what's in a name only to immediately say that is a meaningless convention. However, this reasoning falls within the conundrums of romance. For a business, a name means everything; it carries its identity, principles, visions, and products in one package. Just the sight of the store's name in downtown Tulsa already determines a business's reputation.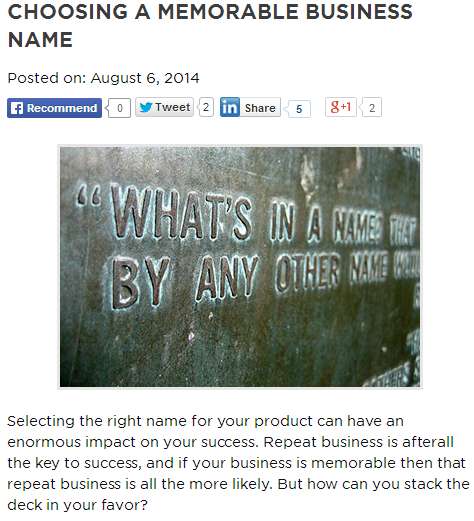 Among business nomenclature's success stories include 7-Eleven, the convenience store giant. In the mid-1940s, the store only operated from 7:00 a.m. to 11:00 p.m., hence the name. Less than two decades later, when students from a football game flooded a branch in Austin, TX, 7-Eleven began operating 24/7 but kept its name since it has stuck for many.
This exemplifies one of Small Business BC's rules for naming your business: the type of service. The Home Depot describes its nature of business with the brand alone, your go-to hardware store. As a result, whenever the name comes up, people can quickly tell that it's where they can buy CFLs, two-by-fours, and so on.
When you think about the practical aspect, the creative part will simply fall in place. You have your type of service; now think of a witty name to describe it. Be your own brand; copycats are frowned upon by the business community, even if "Fuchsiaberry" isn't the same as "Pinkberry." Ask yourself: "What comes to mind about the service?"
Some wordplay, foreign language, or puns can help. Although, Josh Spiro of Inc.com cautioned against using puns, especially overused ones.
Combined with Great Signs
When a great business name is combined with a great sign, the result is a memorable sight. Channel signs are best for ensuring visibility for hundreds of yards. As each letter is mounted individually, businesses can request design variations to create a bigger impact. For example, one of the letters may be built bigger than the rest.
The name can still be visible at night thanks to lighting systems inside or behind the big letters. Normally, neon tubes provide the light necessary to extend its visibility at night. However, calls for sustainability led to the development of new methods to light up channel letters such as LED systems.
If you haven't thought of a good name yet, don't rush; these things take time. Once you're ready, however, get sign makers like Crown Neon Signs to make Tulsa, OK signs that people will never forget.
(Source: "Choosing a Memorable Business Name," Small Business BC, August 6, 2014)